Around The world
My favorite thing to do is to go to places I've never been before and make new friends. One of my most memorable trips was when I got to go the Gambia in Africa. See if you can find it on a map of Africa. It is on the northwest coast of the African continent, almost completely surrounded by the country of Senegal.
For two weeks I taught my songs to junior high and senior high school girls at the Starfish summer program in Lamin City. Some of you may have heard me perform new versions of some of my songs that developed as I sang together with these wonderful young women, like my new recording of See Me Beautiful. I spent most of my time with the junior high girls, the "Baby Starfish"...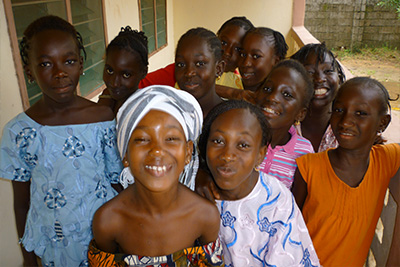 ...trying their food. This is cashew fruit. It tastes a little bit like an apple. Can you see the little brown seedpod attached to the fruit? Inside it is one cashew nut. Imagine how many cashew fruits it takes for a bag full of cashews.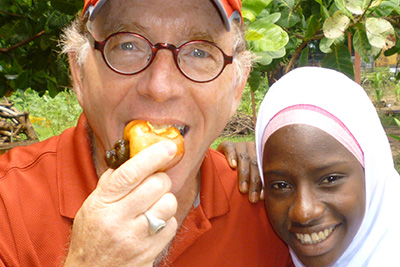 ...walking down their back roads. I love exploring!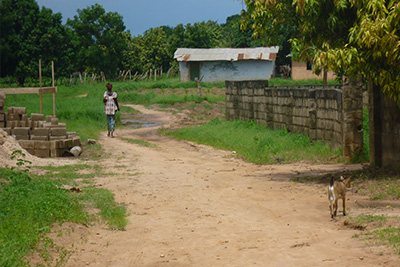 ...seeing their country's natural beauty. Here I am on the Gambia River looking at some birds I'd never seen anywhere before...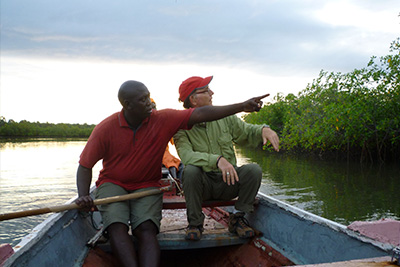 I will never forget these precious friends, their laughter, their singing and their shining eyes.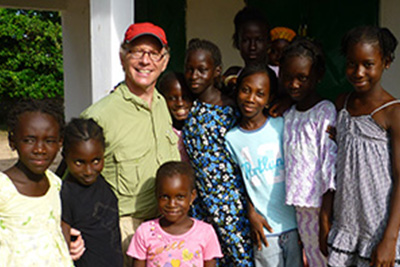 Save