Red Day Info
A School Residency of Character, Caring, and Community
Red Grammer has a magical way of touching children (and the adults that work with them) with his infectious, life-affirming songs. "Bebop Your Best", "Use A Word", "I Think You're Wonderful", "Teaching Peace", "Shake Your Brains", "Responsibility", "Integrity", "Citizenship" and many others speak to children about caring, excellence, diversity, oneness, conflict resolution, and more… in a language they instantly understand and eagerly embrace.
Red has been featured on the Disney Channel, Nickelodeon, and The Today Show; in America's finest concert halls; and as a keynote presenter at numerous national and regional educational conferences across the U.S. and Canada. And he has brought his irresistible message of love and hope to hundreds of schools across America with his extraordinary "Red Day" residency.
Components of a "Red Day"
"Informances" Red meets with the children (usually two grades levels at a time) and starts out answering students' questions about songwriting and performing. Then, Red playfully explores the process we all go through to discover and nurture the gifts each one of us has been given. In describing his own journey he discusses the character traits (perseverance, determination, courage, patience) and emotions (excitement, frustration, fear, satisfaction) that are involved. The informance is also a chance for classes to share with Red any special activities they have done with his songs or to sing with him one of his songs that they have learned.
"School Concert"(daytime) Red performs a 45 minute concert featuring the songs that have most captured the imagination and hearts of the school community.
"Family Concert" (evening) The children & their families come back for a family concert with this nationally acclaimed entertainer. Red's talents, playfulness, and genuine love make this a very special evening. The children get to perform their songs with Red and the parents themselves are drawn into the powerful, positive experience of the day.

*Scheduling of day, including number of informances and concerts required, is determined at the time of booking.
Preparing for a "Red Day"

Red's CD's and Songbook/Teacher's Guide arrive in advance so that the school community can begin to experience the magic and delight of his songs and catch the spirit of the messages they contain. Key people to involve in preparation are the music teacher, classroom teachers, and the school counselor. Often all the classes in a grade level decide to learn one of his songs.
For Example:
Kindergarten – "I Think You're Wonderful"
First Grade – "The ABC's of You"
Second Grade – "See Me Beautiful"
Third Grade – "Use A Word"
Fourth Grade – "Citizenship"
Fifth Grade – "Places In The World"
Sixth Grade – "Listen To Your Heart"
As the children are drawn into the messages in his music, many classes choose to do extension activities around the songs as suggested in the Teacher's Guide or of their own invention. The Kindergarten class might decide to learn the sign language to "I Think You're Wonderful". The Third Grade class learning "Use A Word" could create superhero comics featuring "Word Man" and his power to solve conflicts. The Sixth Grade class learning "Listen To Your Heart" might learn the definitions for all the character traits mentioned in the song.
The Enduring Spirit
The spirit of connectedness and community celebrated during Red's visit reverberates in the hallways and resides in the hearts of students and teachers while phrases like "I Think You're Wonderful", "Use A Word", and "Shake Your Brains" become part of the vocabulary of the school for years to come. The many follow-up letters from principals and teachers testify to the enduring power of Red Grammer's music to bring out the best in each member of the school community, young and old alike.


"Red's music is a perfect way to integrate the arts with the peace building messages we use in our schools."
Candice Reed, School Counselor, Davenport, Iowa
"Red Grammer is a treasure & a gift! His visit to my school set a positive & unified tone for our entire year."
Georgia Polak, Music Teacher, Kamuela, Hawaii


"Our classroom teachers and music teacher use his music as an integral part of our comprehensive character education program."
Rich Parisi, Principal, New York
"There are messages here… about getting along, about positive thinking, about the advantages of talk over violence. But there's also an appealing silliness. Red knows how to have fun." Entertainment Magazine
"Teaching without preaching… Red Grammer knows how to entertain."
USA Today
Booking Inquiries:
For Concerts, School Shows and Residencies Please Contact: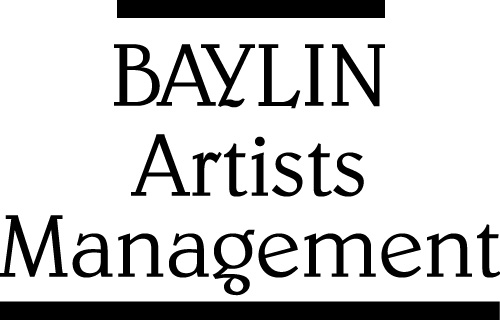 196 W. Ashland Street, Suite 201
Doylestown, PA 18901
(267) 880-3750
(267) 880-3757 F
www.baylinartists.com
This email address is being protected from spambots. You need JavaScript enabled to view it.
Red Day: Teacher's Booklet
Download the classroom ideas: Classroom Ideas Booklet
and its actual-size animal patterns Classroom Patterns.
These are both printable PDF files.
Many teachers have asked for the sign language for the songs Hello World! and On The Day You Were Born. Those can be seen on the new DVD/VHS, Hooray for the World!
Visit the online store or call 1-800-824-2980 to order.