No Time For Your Best Friend?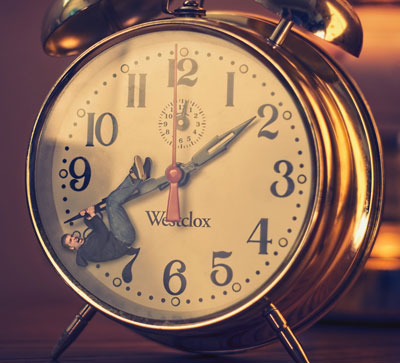 On a long ago Saturday night when my 10th grade band mates and I were playing a community dance in the Tower Hill Presbyterian church hall in Red Bank, New Jersey I experienced something that forever changed my life.
I had come out from behind the drum set to dangle my legs over the edge of the stage and sing the Youngblood's stirring folk rock song, Get Together, that started with the words "Love is but a song we sing, fear's the way we die. You can make the mountains ring, or make the angels cry..."* I sang it with my eyes closed. I was too afraid to look into the eyes of the people listening. The song transported me somewhere ethereal and when I was done I slowly opened my eyes. I saw, to my amazement, that the cluster of girls standing in front of the stage had tears in their eyes. What had just happened?!? Melody, rhythm, poetry and an explosion of feeling within me had created a potent brew of vibrations in the air that connected with those listening by traveling down each of their auditory canals, through their ear drums and tickling their auditory nerve endings resulting in the most magical and wonderful thing happening in their hearts. This is why I sing. It is a sacred, unfathomable thing that makes me giddy and grateful and humble all at once. It connects my heart to yours and yours and yours and together we experience things like joy, delight, grief, silliness, understanding, peace.
Art has this power. In my thousands of visits to schools over the last 30 years I have noticed that in classrooms where teachers regularly incorporate some kind of art –music, poetry, literature or visual art – the children have eyes that shine with an extra brightness. They are present, alive and eager to learn. It's such a noticeable phenomenon that I've asked myself many times, why?
I have come to believe that it's because they know their classroom is a place where learning and feeling and becoming all happen together, and that excites their brains and their hearts at the same time, and that feels really good. To have your whole self feel accepted and energized is a powerful experience that kids want over and over again. And guess what? The research shows that when we tie information to emotion it gets stored in our memory a much deeper, more permanent way.
How many times have I heard a teacher or parent say...
"Your music lets every child in my classroom know how we treat each other here without my ever having to say a word."
"I use your music everyday in my classroom. It's what keeps me going!"
Or after a school concert…
"She sang more words during your concert than she has spoken all year. And then she just kept on talking afterwards."
"He's like a different child. I've never seen him so animated and engaged."
"I have such trouble controlling this child, but as soon as you started singing he was enraptured and didn't miss a beat."
Teachers, I know how busy you are with all the standards and the tests and how little time you have to do everything that is expected of you. Just remember, music is your best friend. Use it. It can calm your classroom down, gear it up, remind everyone to be their best, get the giggles out, and open up hearts by letting each child in the room know that it's okay for them to feel things deeply. And amazingly it does all of this faster than you can say, "We just don't have time for music."
*Excerpt from "Get Together" by Chet Powers